SERVING FLORIDA SINCE 1988
Florida's Most Experienced Air Conditioning & Heating Compnay
Professional A/C & Heating was founded nearly forty years ago by James D Harris and has since grown to become the largest heating and A/C company in Orlando.
Our company is dedicated to providing reliable residential HVAC services to ensure our customers enjoy year-round comfort in their homes. Learn more about us and our exceptional customer service at affordable rates.
Founded by James D Harris in 1988, Professional A/C & Heating is dedicated to providing clients with unparalleled customer service.
Since our inception, we have been dedicated to offering dependable and reasonably priced residential HVAC services that leave our clients feeling satisfied. Our team of experienced and helpful experts strives to impress with their quality workmanship.
At our company, we are dedicated to upholding our core principles of always providing quality work and striving for 100% client satisfaction.
Professional A/C & Heating has grown to become Florida's largest residential heating and air conditioning company by fulfilling our mission to exceed our customers' expectations.

OVER 37
FULLY STOCKED TRUCKS
so we can come to your home and efficiently address all of your HVAC needs.
Our commitment to exceptional customer service begins with our fleet of over 37 fully stocked trucks. This means we can travel to your home and effectively tend to all your HVAC needs, with expert technicians who have manufacturer certification and extensive equipment knowledge.
Explore our comprehensive range of services and what makes our company stand out from the competition.
Reliable heating and cooling are crucial for Floridians to sustain a comfortable and moisture-free household. Our HVAC services are designed to keep your systems working at peak efficiency.
Our heating and A/C services cover various needs, including:
All types of A/C and Heating System Maintenance
Repairs of All Major A/C Brands
Installation of A/C & Heating System
Insulation
Filters
With our emergency repair services, we can also ensure that your system operates at its best, and our team of experts is proficient in upgrading your old heating or A/C unit to a more energy-efficient system to lower your utility bills.
Professional A/C & Heating provides sales and services for every major air conditioning brand at unbeatable prices, and ensures timely delivery and installation.
Professional AC & Heating is serving in various locations throughout Florida, including the following, to serve you conveniently:
Orange County
Brevard County
Osceola County
Port St. Lucie
Seminole County
St Lucie County
Indian River County
Polk County
Martin County
Lake County
Volusia County
At Professional AC & Heating, our focus is on surpassing every customer's expectations. We have always been dedicated to delivering exceptional service, and our team is continuously improving our capabilities to better serve our valued customers.
We want our clients to feel comfortable communicating with us, and we offer various means of contact for your convenience. You can expect prompt responses through any of the following:
Our company values include efficiency and promptness, which is why we offer our customers a quote within 10 minutes and next-day installation.
At Professional AC & Heating, we focus on delivering prompt and affordable services. Our HVAC specials are available to help you save money.
Being Florida's largest residential heating and air conditioning company, we understand the importance of providing financing options that meet your individual needs. Our financing offers come with many advantages, including customized monthly payments and a lowest price guarantee.

CONTACT PROFESSIONAL A/C & HEATING TODAY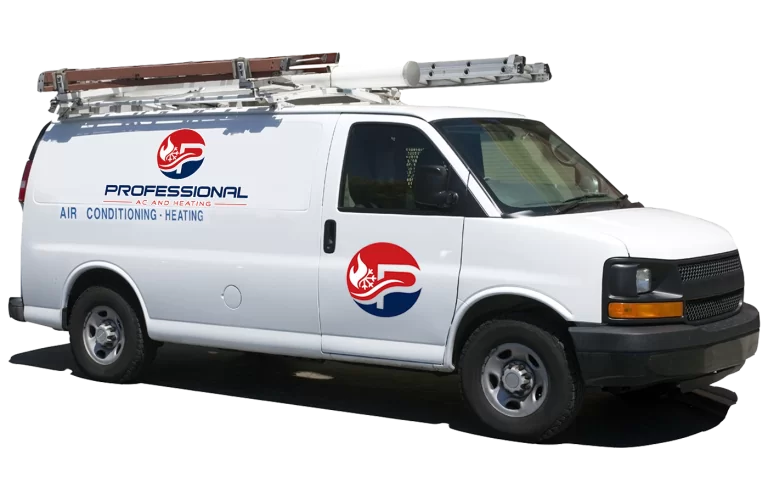 Contact Professional A/C & Heating today to make an appointment
Our aim is to assist homeowners in Florida to maintain optimal performance of their HVAC systems. Rely on us for any installation or maintenance requirements.
To find out more about what Professional A/C & Heating has in store, contact us online or call (407) 736-1061 today!
AIR CONDITIONING & HEATING

TRUSTED, AFFORDABLE AND FAST!
We Service All Makes & Models